Software distribution for Android devices is a lot different than it is for Apple devices, so bear with us. There are two different ways the Android version of Map Pilot Pro will be delivered: via APK file for Crystal Sky users and the Google Play Store for normal Android devices (personal mobile device users). The instructions for both are below.
---
Installing Map Pilot Pro from the Google Play Store

---
Installing MapPilotPro_Android APK on Crystal Sky
Download the current APK file here: Download version 1.1.6b
1. Go to Home Screen on the Crystal Sky.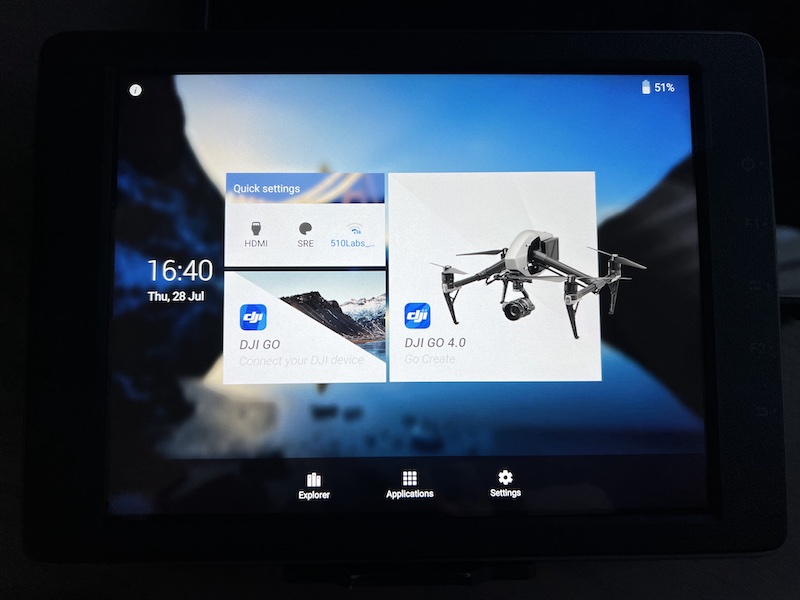 2. Ensure you have internet connection. (Required when map pilot is first booted up).
3. Go into the Explore page.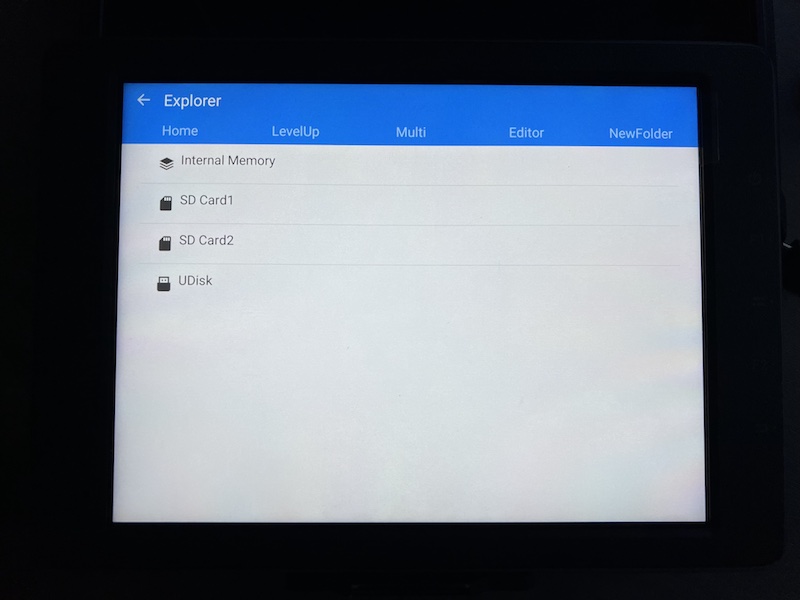 4. Find where the APK file is. For this example, it is on an SD Card in "SD Card1".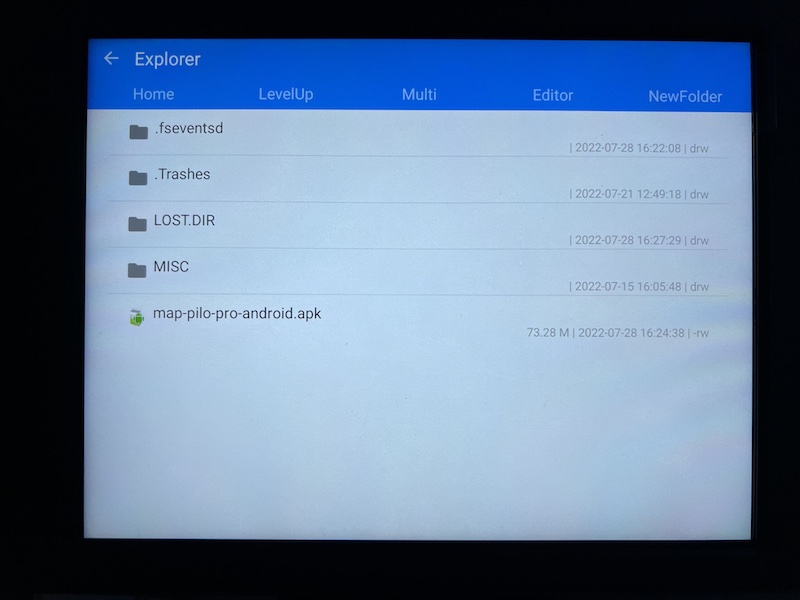 5. Select the APK File
6. Select Next and then Install.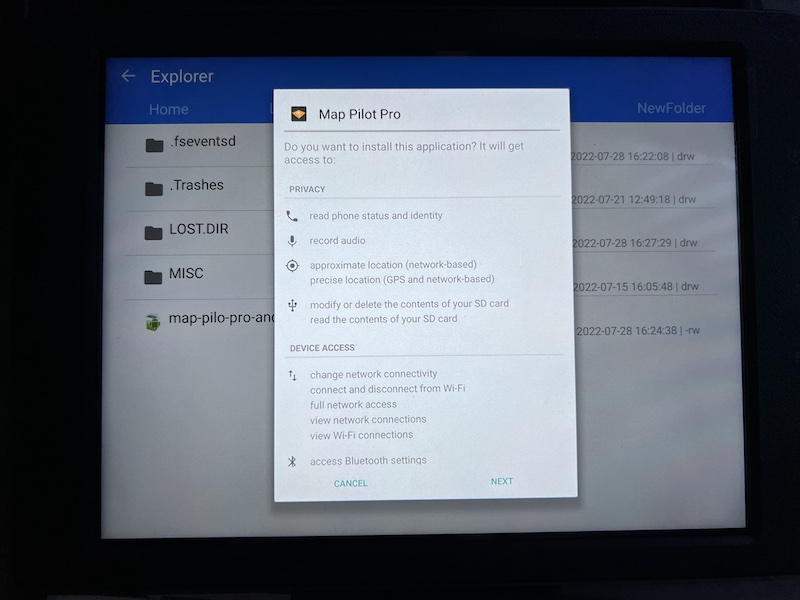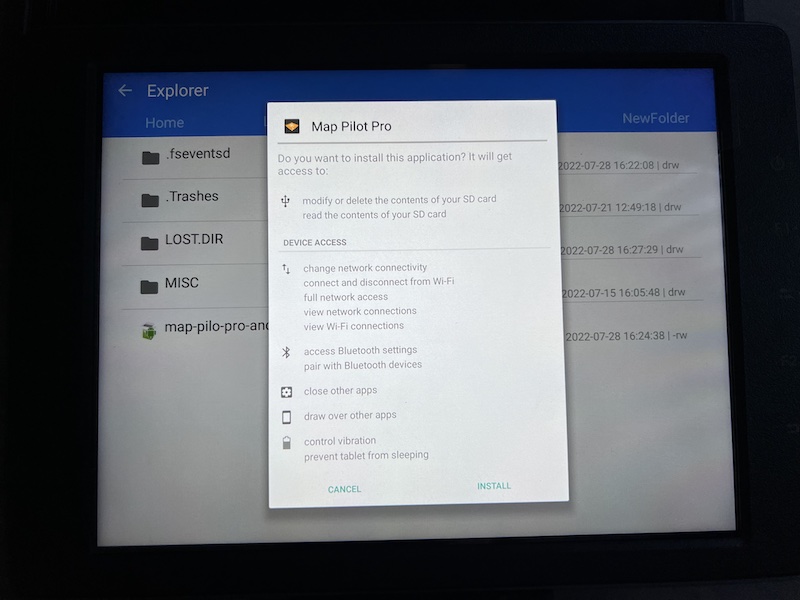 7. The app will install.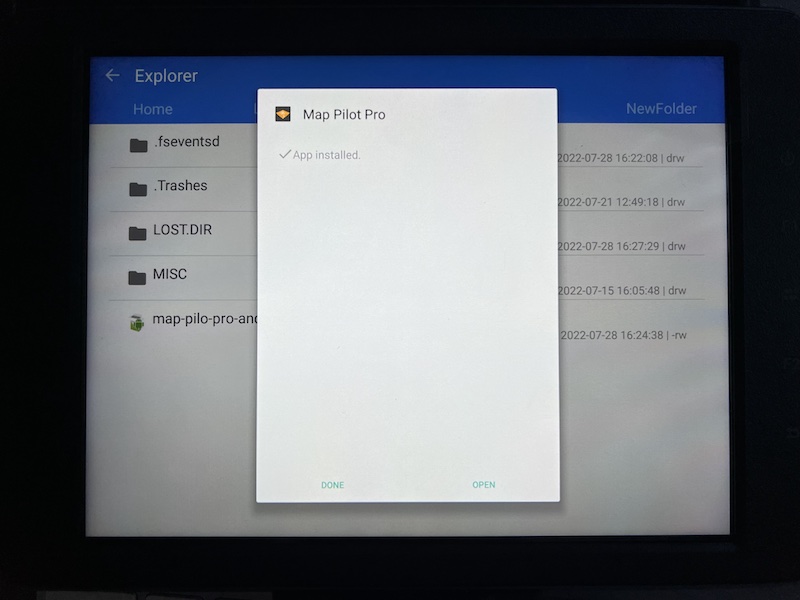 8. Select open.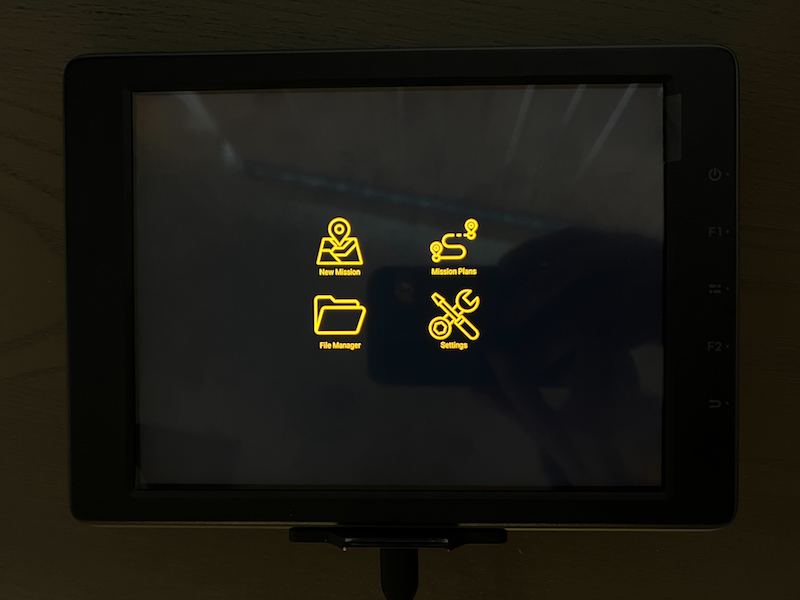 9. The app should be running.
10. Hit 'New Mission'.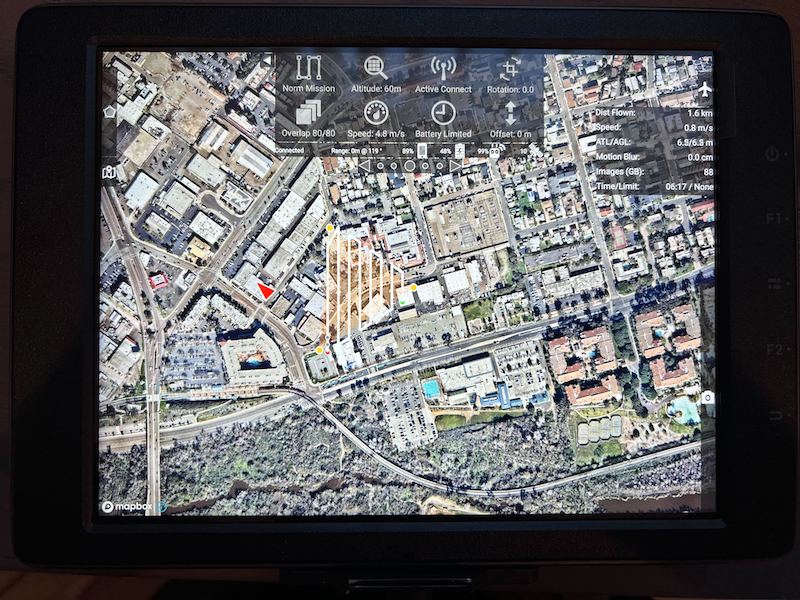 Off you go!
EXTRA: If you see a white background with a message regarding "Google Play Services not installed", go into settings on Map Pilot Pro, and turn OFF "User Google Maps".