A Boundary is a polygonal set of points that define a survey area to be mapped. The Boundaries associated with a given Boundary Group will be shown when the Boundary Group's name is selected in the 'File Manager' screen in Map Pilot.
A Boundary is used in the creation of a Mission Plan when desktop-based planning is desired instead of using Map Pilot to define the survey area.
The Boundary and Boundary Group interface can be found in the 'Map Pilot' menu on the Maps Made Easy site.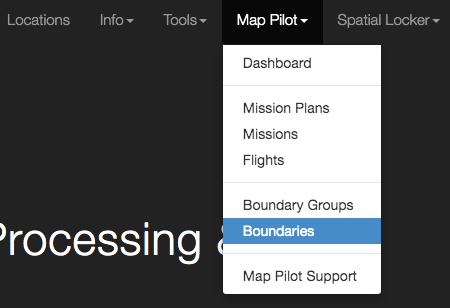 ---
New Boundaries can only be created from an existing Boundary Group Detail page by clicking the 'New Boundary' button in the 'Boundaries' section.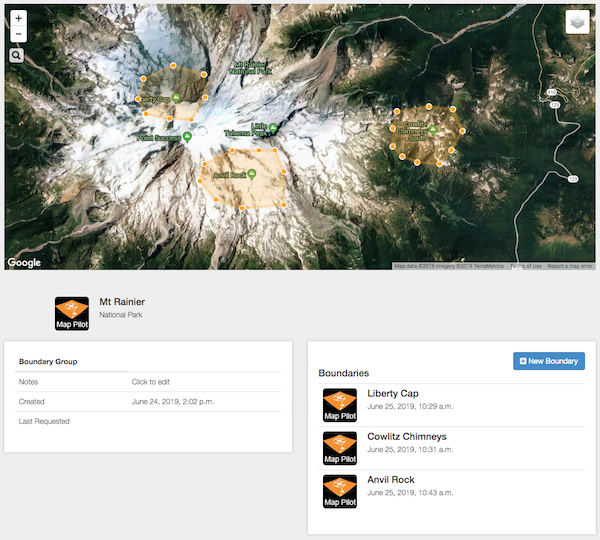 Steps
Click the Polygon tool.
Use the tool to draw the boundary.
Use Edit and Delete tools as needed.
Press the 'Create New Boundary' button to continue.
---
After creating the new Boundary you can edit it's name and description by clicking on the text that says 'Edit Name' or 'Edit Description' and entering the new value.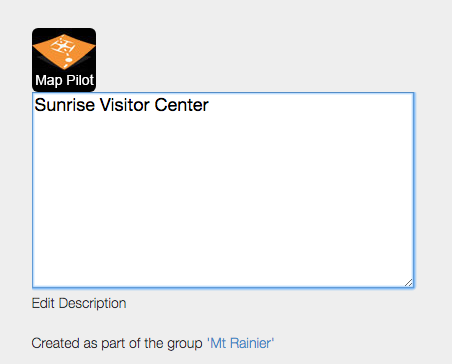 The new Boundary is shown in the list of 'Boundaries' for the Boundary Group. You can access the Boundary Detail by clicking on the icon in the 'Boundaries' list or under the 'Map Pilot' pulldown at the top.