As of Map Pilot version 2.0.0 it is possible to open KML files that are sent to the mobile device. KML files are a great way to define flight area boundaries in Google Earth where the basemap coverage is often way more up to date than it is with Map Pilot's standard Apple Maps basemap.
The following steps should be used for loading and viewing the received KML files:
NOTE: Do the following steps with the Map Pilot application already open.
Tap on the file icon in the email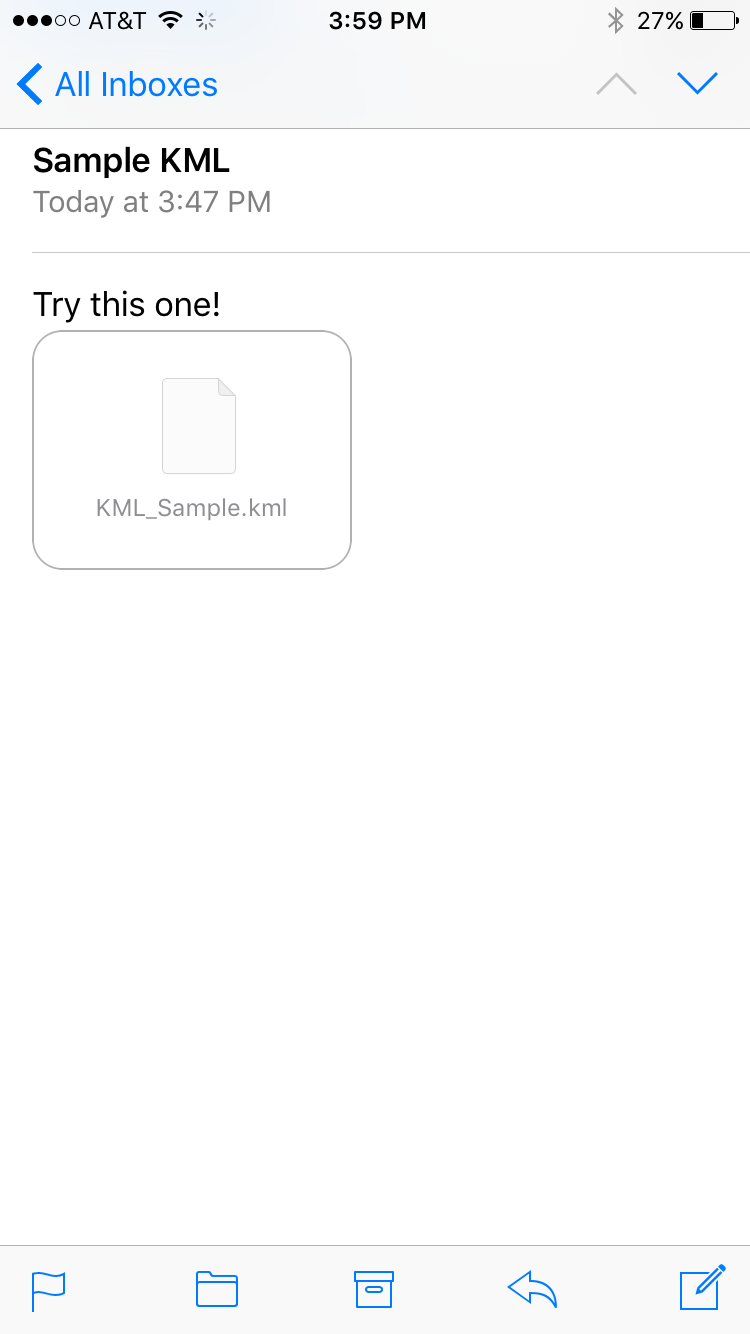 Tap on the open file button in the top right of the text file view of the KML file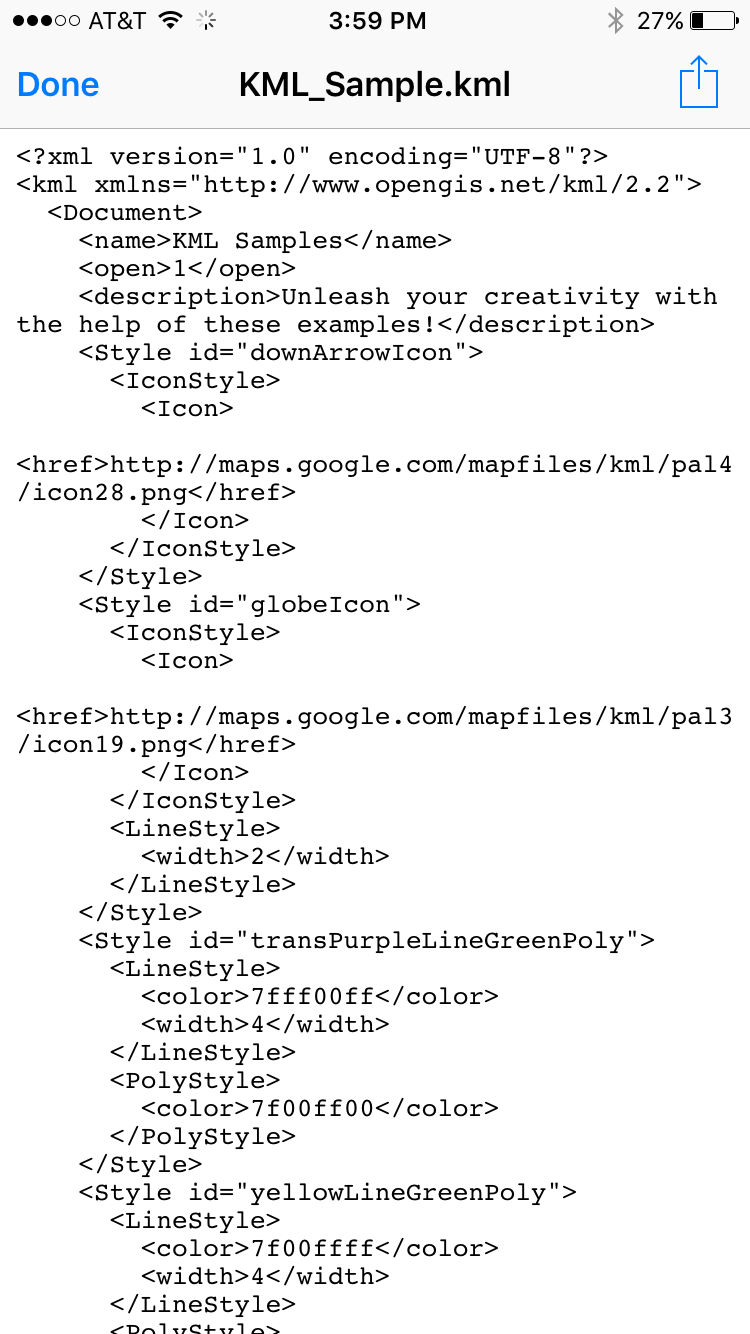 Select "Copy to Map Pilot" to open the file with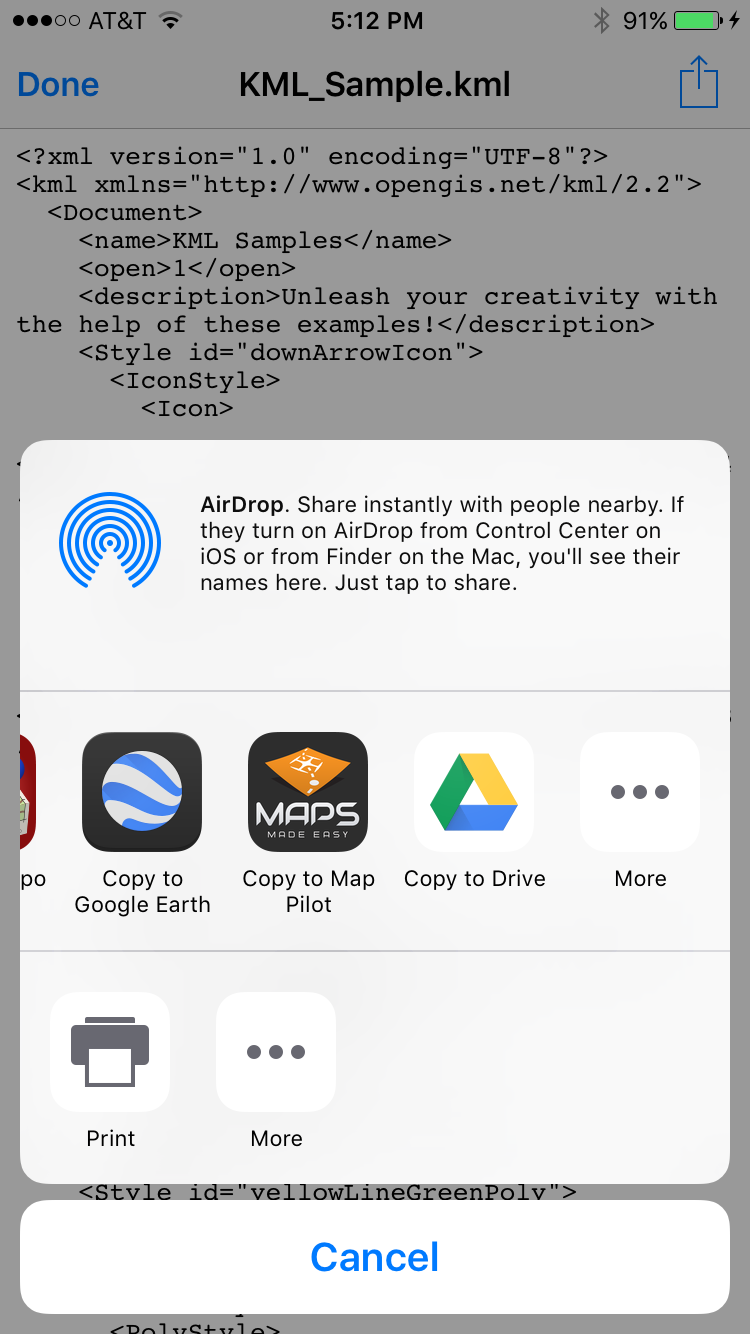 Enjoy fully featured KML files to use as your guide in Map Pilot.