As of Map Pilot version 2.0.0 we have moved most of the camera and flight related settings that used to be in the Settings menu to their own new location that is access by tapping or swiping down on the top status bar.
You can access the following settings from here:
Camera Triggering during flight (app-based triggering for Active Connect, aircraft-based for Connectionless)
Mission Type - Normal, Grid or Linear
Zone Control - NFZ view and Unlocking
Overlap
Camera Settings (Includes Gimbal angle setting)
Flight Duration Limiting
This is the Options Menu.
Tap or swipe down on the status bar at the top of the main mission layout screen.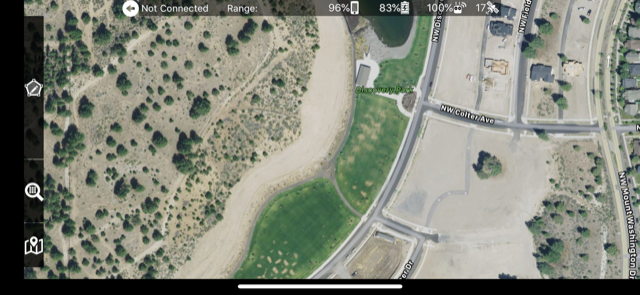 The options menu is where the layout and camera related settings are accessed. The values are not persistent and need to be checked before flying.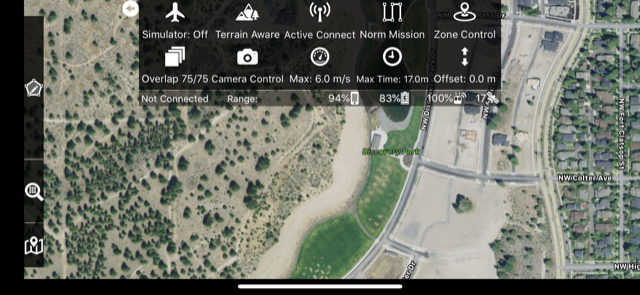 The new overlap control allows for separated along track and across track adjustments. Guide text tells you what overlap settings are best for what kind of environment.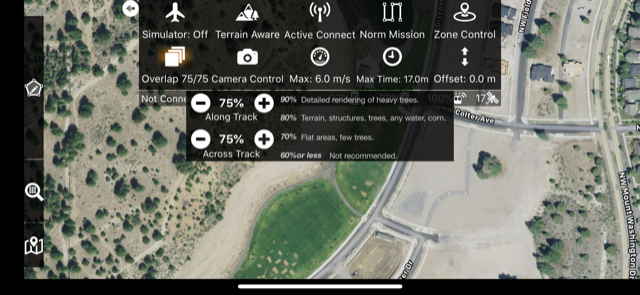 The Options Menu can be hidden and shown by swiping up and down to allow for more room to see the effect you changes have on small screens.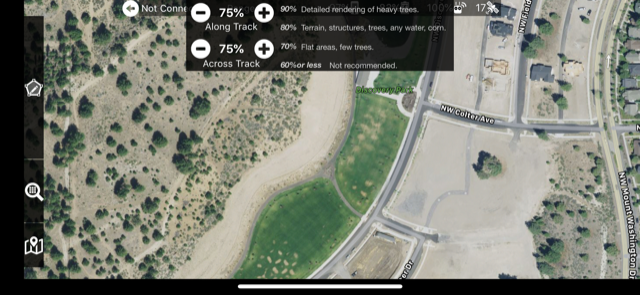 The Maximum Speed setting which used to be in the settings is now located in the Options Menu and allow for live updates of its effect. The slider value is really just a user defined maximum. Lots of other factors go into what the actual programmed value will be. Read more about that here.
(This is an older version of the Options Menu)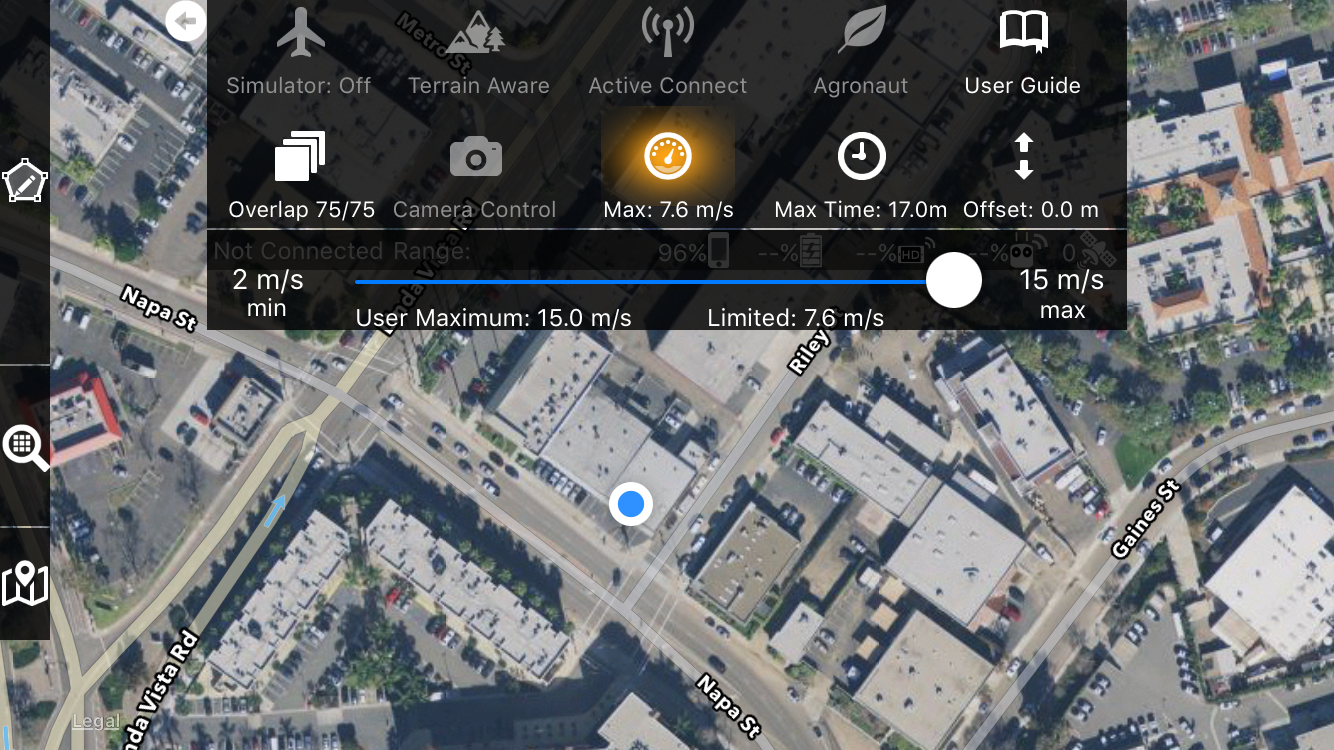 The Max Time is a slider to define the mission timer. The shown setting of 17 minutes means that the aircraft will land very close to 17 minutes after takeoff. The battery limited setting (all the way at the end) will allow the aircraft to fly until it detects that it needs to go home.
(This is an older version of the Options Menu)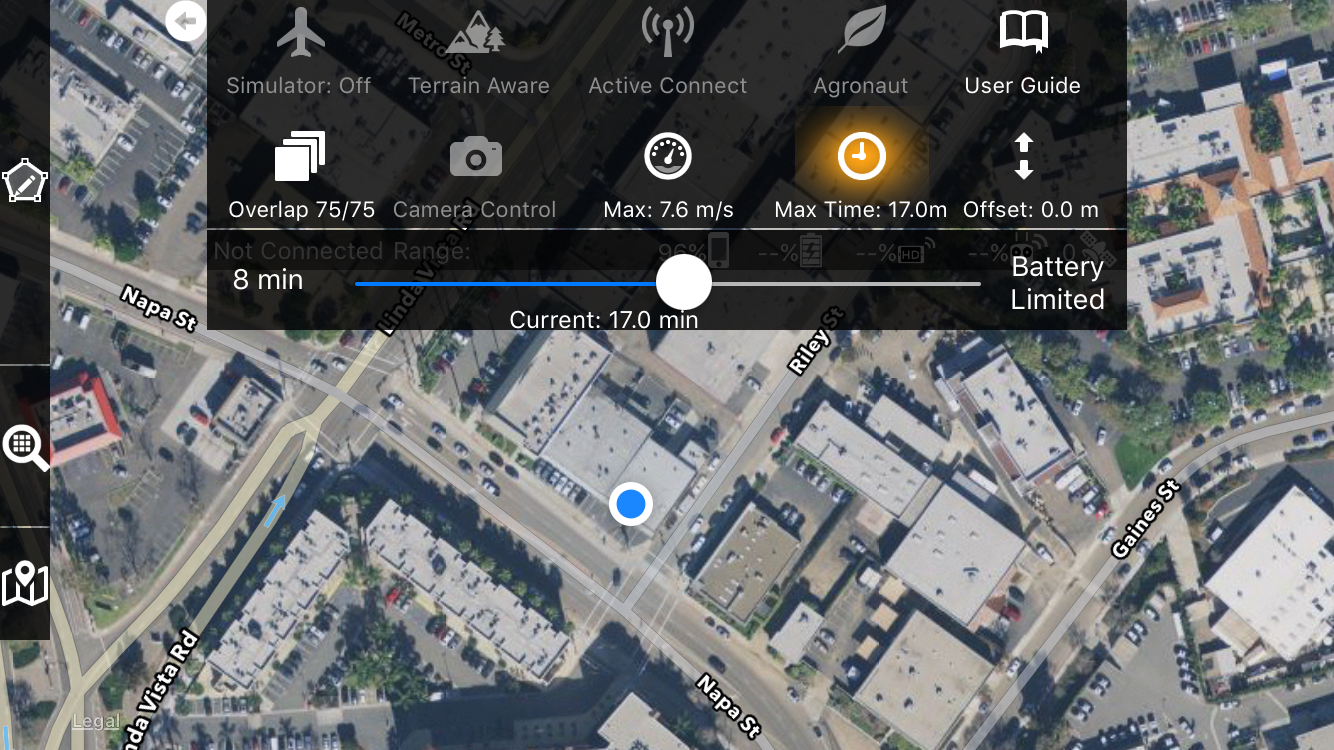 The Ground Offset slider allows for mapping a plane that is slightly higher or lower than the takeoff point. Read more about Ground Offset here.
(This is an older version of the Options Menu)