As of Map Pilot version 2.3.0, a mapping mode that does not require an active connection to the aircraft as been added.
---
Connectionless Mode is designed for use when mapping will occur far away from the home point or if there is a lot of interference that would keep the camera from triggering properly using Active Connect mode.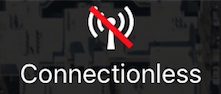 NOTE: There are two types of Connectionless Mapping: timed and distance triggered. Distance triggered will take a picture every time the aircraft has moved the prescribed amount of distance. Timed imaging is dumb and just takes an image every X seconds. Distance Triggering leads to better results and is used if it is available. Timed imaging is OK but it will take lot of images in the corners when the aircraft slows down and this can lead to processing issues. Timed imaging is the only option available on aircraft such as the Phantom 4, Phantom 3 and Inspire 1.
Distance Triggering is only available on Phantom 4 Pro/Mavic aircraft or newer. Older aircraft like the Phantom 4 and Inspire 1 use timed imaging.
---
Active Connect mode will create more accurate 3D models since all of its images are taken while traveling the same speed, but Connectionless mode doesn't require a connection to the app. If you plan on having a strong connection to the aircraft or require the most accurate models possible, we recommend using the Active Connect mode.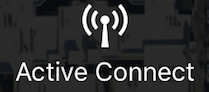 ---
When Connectionless mode is being used, the grey dots will be shown as usual to show progress. The location of these dots is based on a message from the aircraft that it took an image. If there is no active connection to the aircraft these dots will not be drawn.
In Active Connect mode, images will only be collected while in the defined survey boundary area. In Connectionless mode images can and will be taken outside the survey area and at aircraft speeds other than the prescribed one.
Previous to this version, the mobile device was in charge of triggering the capture of images at appropriate locations. The Connectionless mode uses the distance the aircraft has traveled to trigger the camera. The distance interval gets automatically defined based on the prescribed flight altitude and speed.
Active Connection mode will create more accurate data outputs and require less image cleanup. Taking images at different speeds, which inherently happens during fixed interval imaging, leads to inaccurate results in elevation and volumetric products and may cause stitching issues in general.
Safety issues aside, the main issue with not maintaining an active connection is the inability to track progress and detect route abandonment events. The camera will continue taking images in the absence of a connection to the mobile device.