As of Map Pilot version 2.0.0 it is possible to areas that are higher or lower than the takeoff point to facilitate accurate overlap calculation for varying terrain.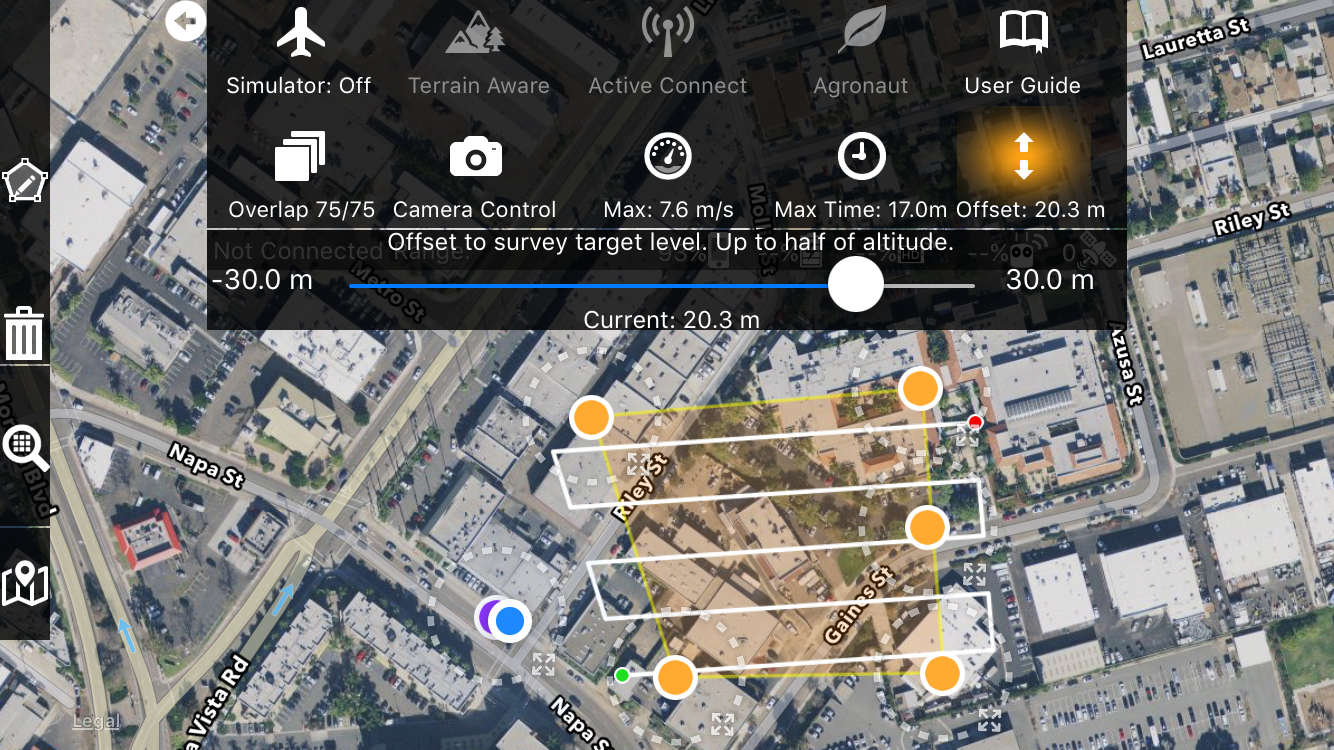 This image shows that a ground offset of 20.3 meters has been selected with the standard 75/75 overlap setting. This will make it so that the 75/75 overlap will be calculated for a plane that is 20.3 meters higher than the takeoff point. This will add 20.3 meters to the flight altitude selected in the Altitude/GSD slider panel. 
This is especially useful when you are trying to map a roof, treetop canopy, hill or valley where the it would have been difficult to get proper overlap without this setting.
It is possible to adjust the ground offset up to 50% of the selected flight altitude.