If you are a AirData UAV (formerly HealthyDrones) user you can enter your Auto Upload User Token into the Map Pilot settings menu which will allow you to upload your Map Pilot log files directly from the app. This upload token can be gotten from the following location:
https://app.airdata.com/main?a=account&apage_id=Auto_Upload_Token&afid=15016
Once you have this value entered in the Settings the app will attempt to upload the log files automatically upon landing and when the app launches. Given an internet connection, all files will eventually get uploaded without further user interaction. 
---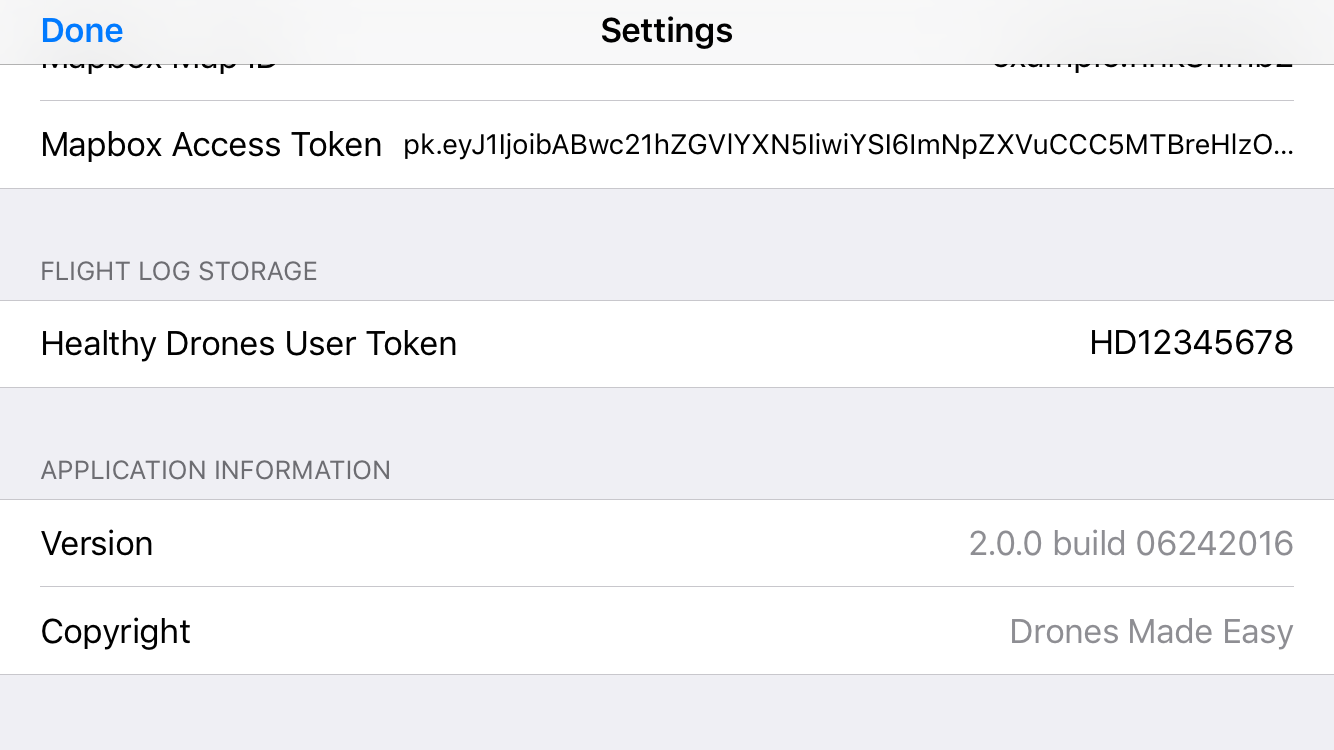 Once this value which usually follows the format shown in the place holder text is entered successfully you will be able to upload flight logs directly from the File Manager.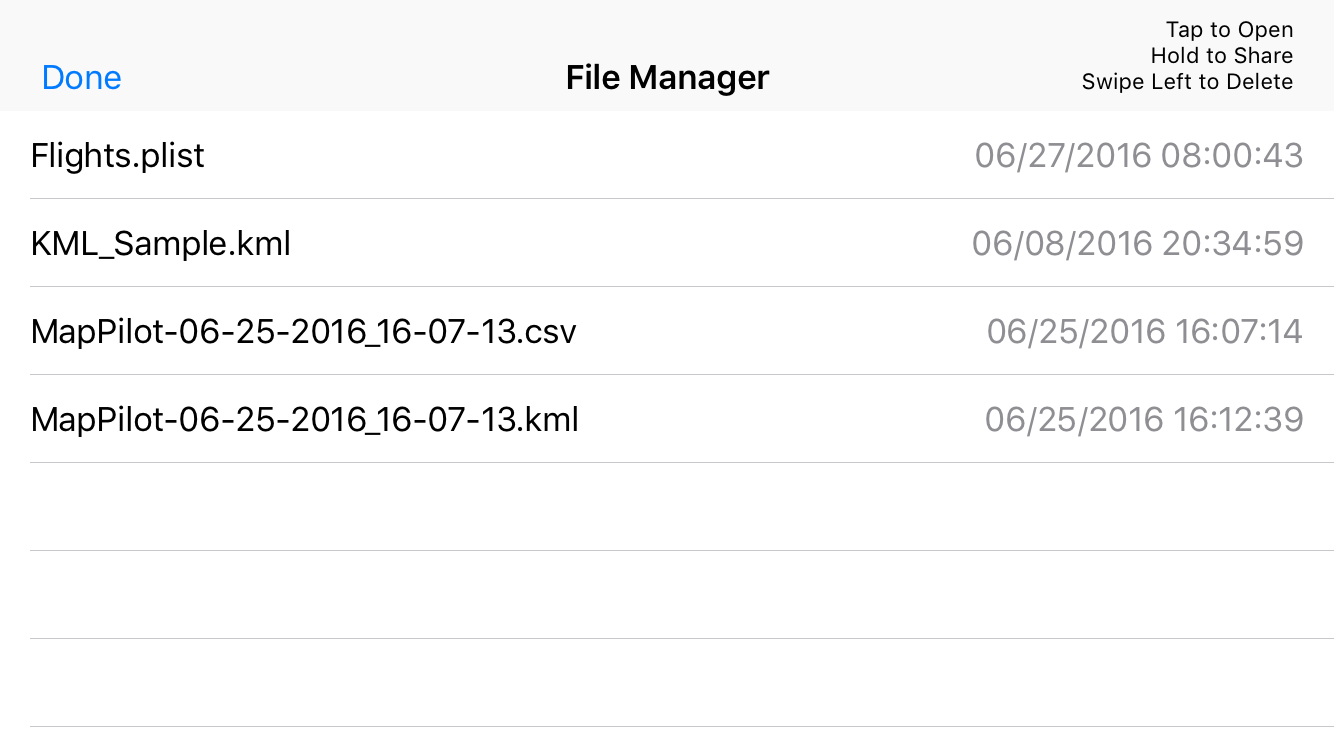 ---
If the value has not been entered (or is not valid) or there is currently no internet connectivity the following error will be seen.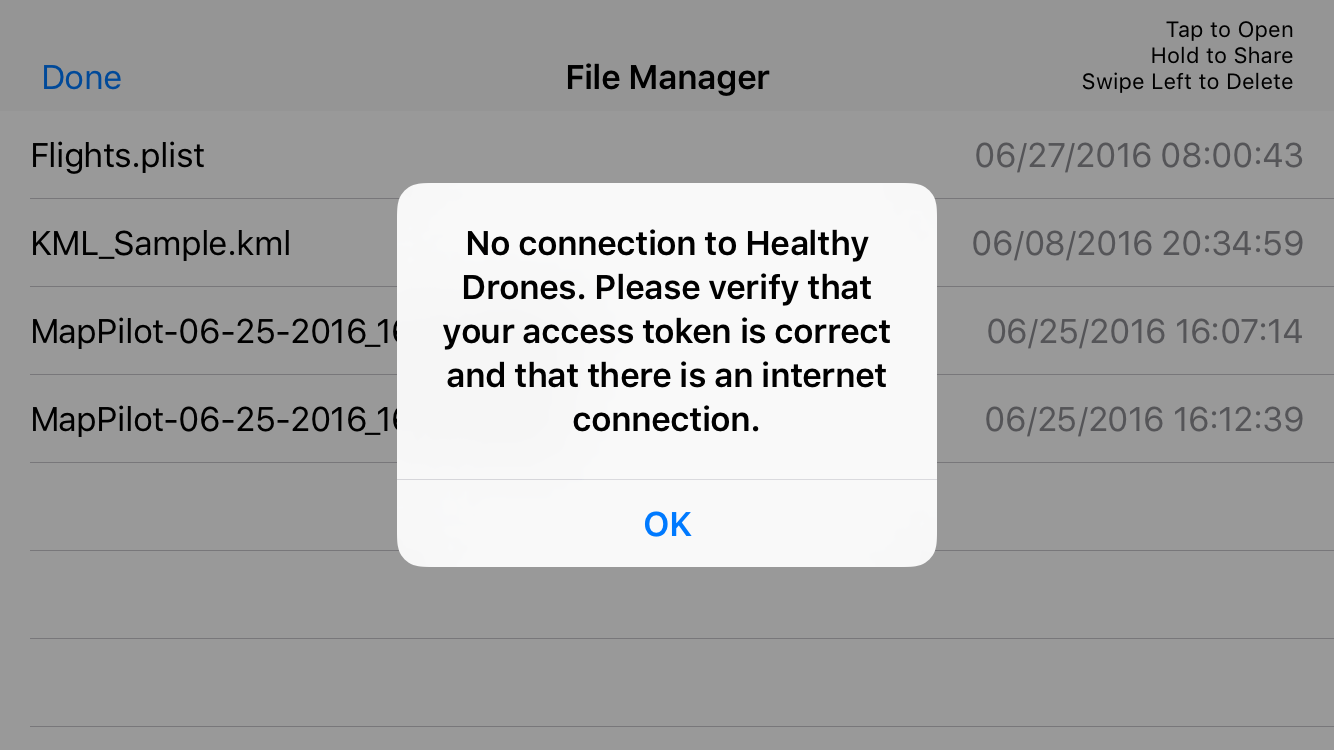 ---
Once the file is successfully uploads, the following message will be shown.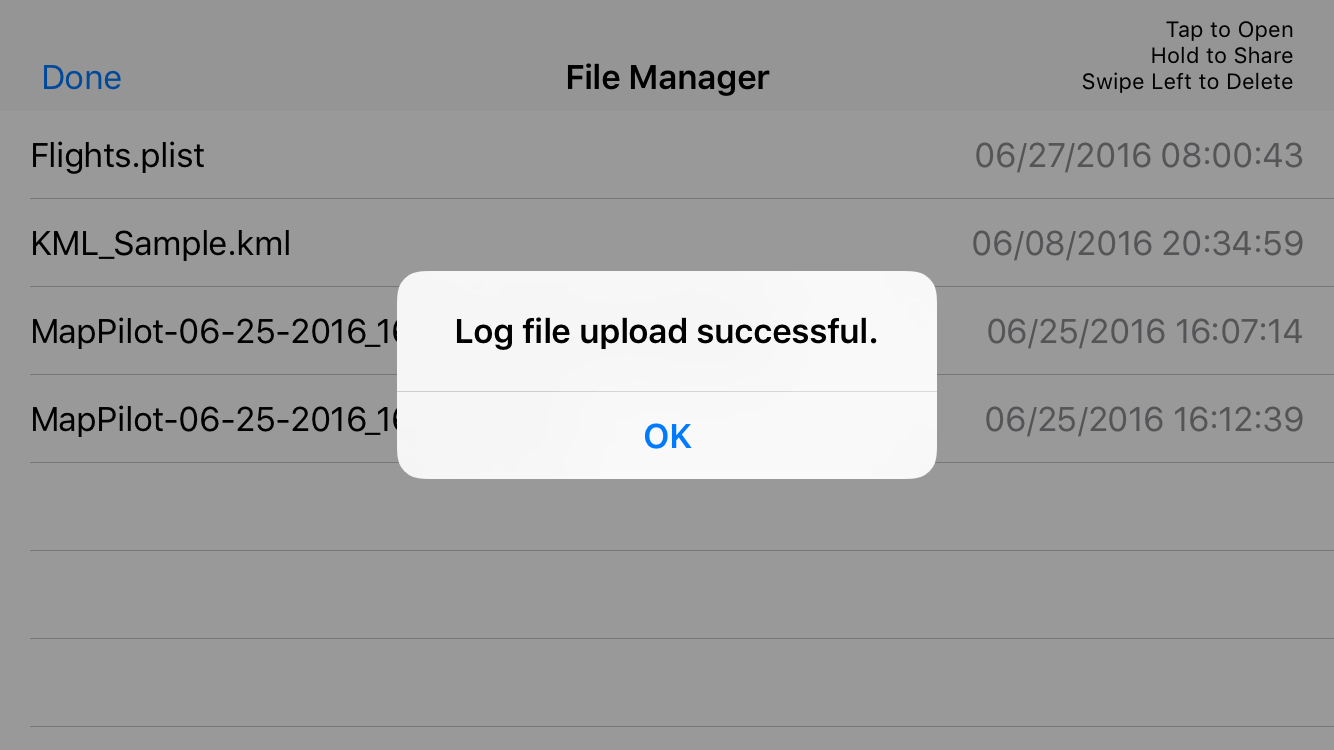 ---
The successfully uploaded file's filename will have "UPLOADED" added to it so you can keep track of what has and hasn't been synced. "UPLOADED" files are safe to be deleted off the mobile device since the original data can be retrieved from your AirData UAV (HealthyDrones) profile.