The Ninja On-Board Computer (OBC) is an small and lightweight computer module designed to communicate with custom payloads on DJI aircraft. The Ninja is capable of driving gimbals, triggering cameras, managing USB devices and controlling pretty much anything with general purpose I/O.
The Ninja can be installed on DJI M100, M210, and M600 aircraft and communicate with Drones Made Easy mobile apps such as Map Pilot and Tag Pilot. 
Ninja OBC is currently only available as part of systems that are fully built and tested by Drones Made Easy.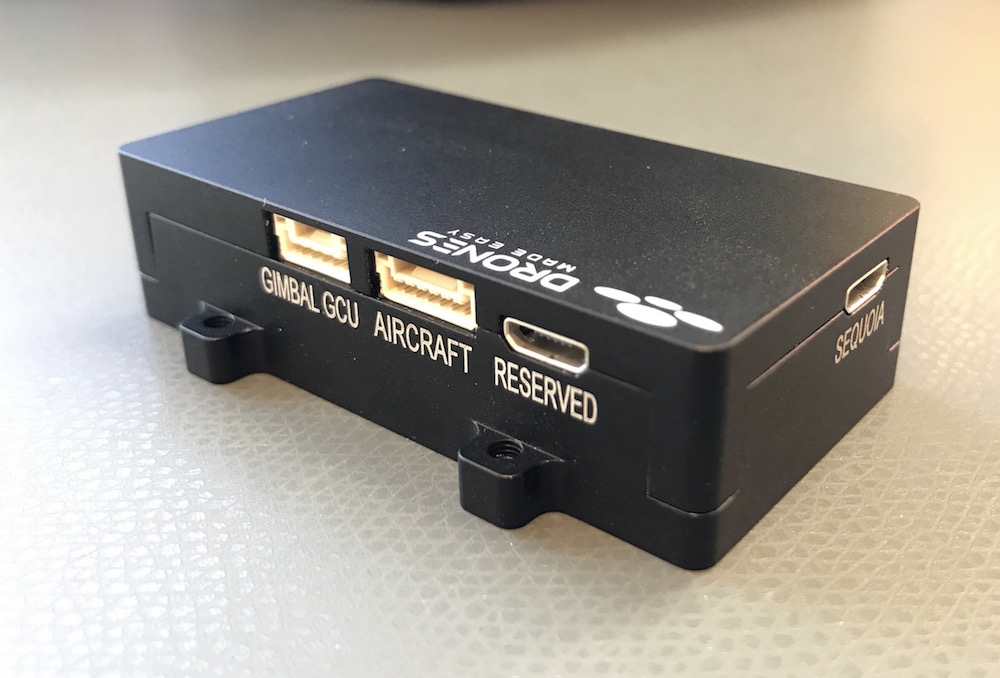 Variants
The Ninja comes in two different configurations. One is specific to our Agronaut agricultural system and has mounting holes (shown above) for using the same screws as the DJI H4-3D gimbal that is used to stabilize the Parrot Sequoia NDVI camera. This unit measures 65.7 x 38.9 x 17.0 mm.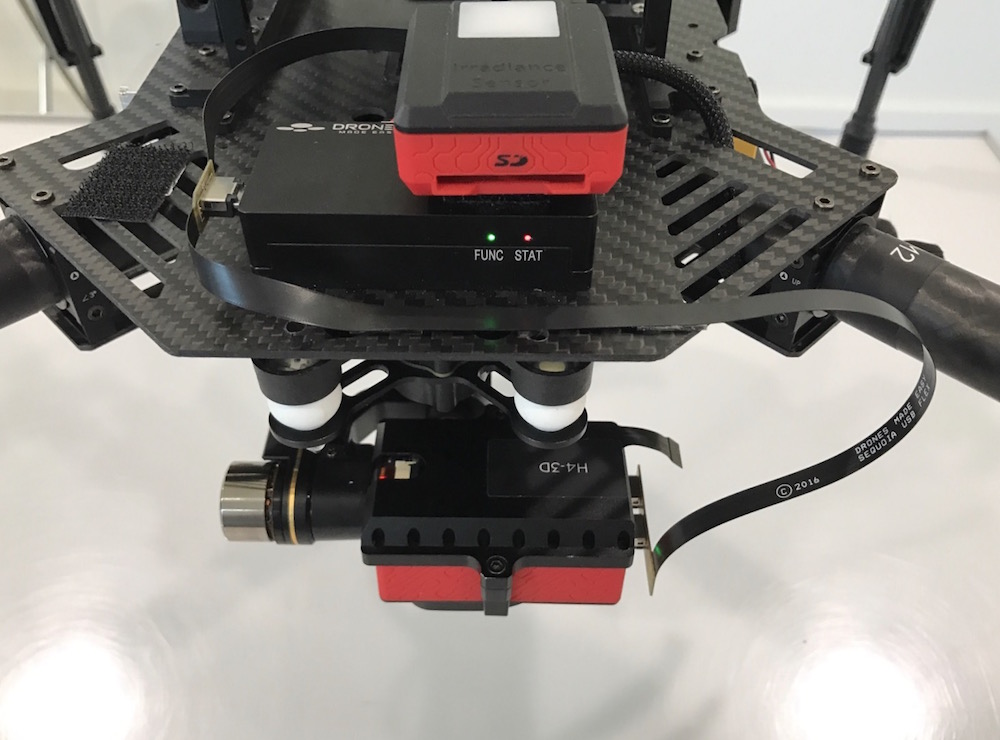 The other variant is intended for use with 3rd party hardware such as high quality cameras, sensors and light sources. It is a bit smaller so it can be tucked in wherever it needs to go. This unit measures 65.7 x 33.9 x 14.0 mm.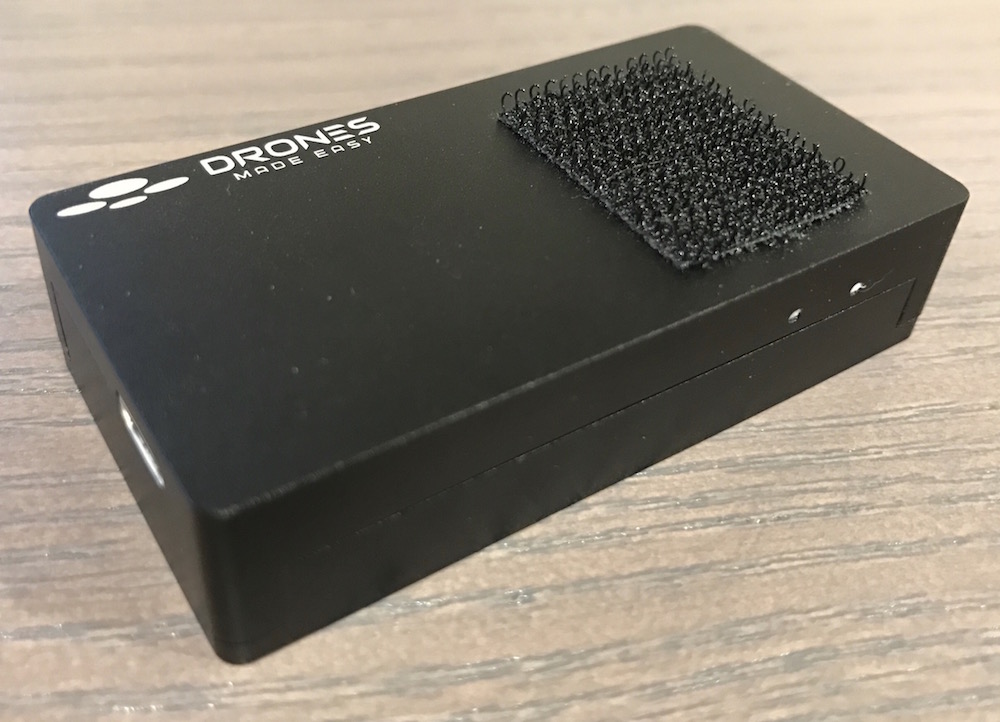 Current Compatibility
We currently support the following hardware with Ninja OBC and Map Pilot:
Parrot Sequoia
Sony cameras via the MultiPort (a7R, A6000, others with Map Pilot update)
Interfaces
The Ninja is capable of doing a lot of stuff. Here is a list of the available interfaces:
CAN bus (up to 1 Mbps)
Micro SD Card
High Power USB (Host and Device) with 2.5A @ 5V
2 UART Serial Ports (3.3V)
2 Tri-color LEDs
PWM
Buffered GPIO (3.3V)
Customization Opportunities
We have really only scratched the surface of what we can do with the the Ninja and our mobile apps. If you think you have a payload that could benefit from top notch route planning and precise air-side control, feel free to reach out.