With Map Pilot Pro you scan see hardware issues onboard the aircraft with the Aircraft Errors panel. This pane can be accessed by tapping the exclamation triangle up by the flight controls slide out.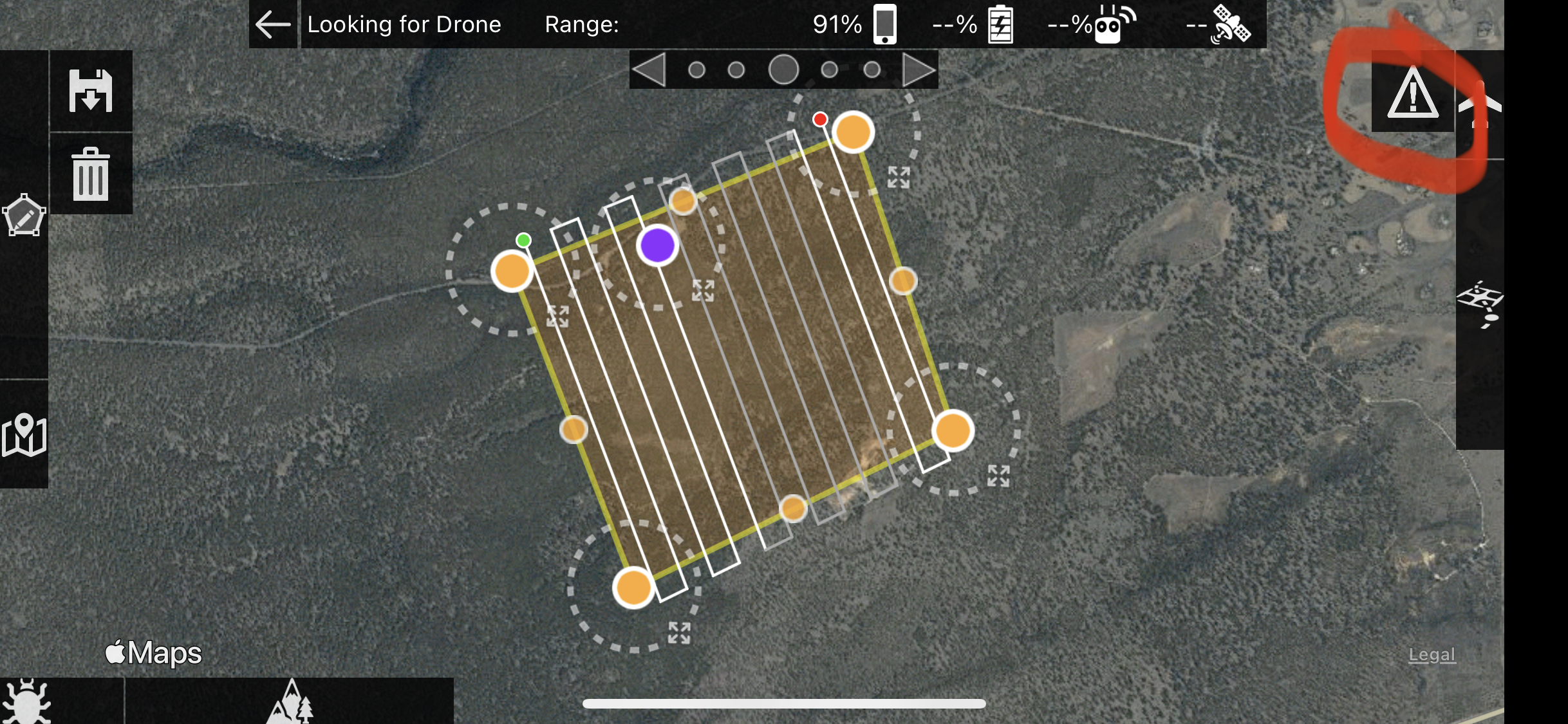 This triangle will show white when there are no new alerts in the last 10 seconds. It will show orange when there are new errors.


The Aircraft Errors panel shows how many times a message has been thrown by the system, the text of the error and the last time which is was thrown.
In this example it is saying that the vision system needs to be calibrated which is a common error. This particular flight took off from grass and the aircraft was not level at the time of takeoff so the "Drone is Tilted" message is being shown regularly. The big issue here is that the aircraft is reporting strong winds. This is not something that should be ignored.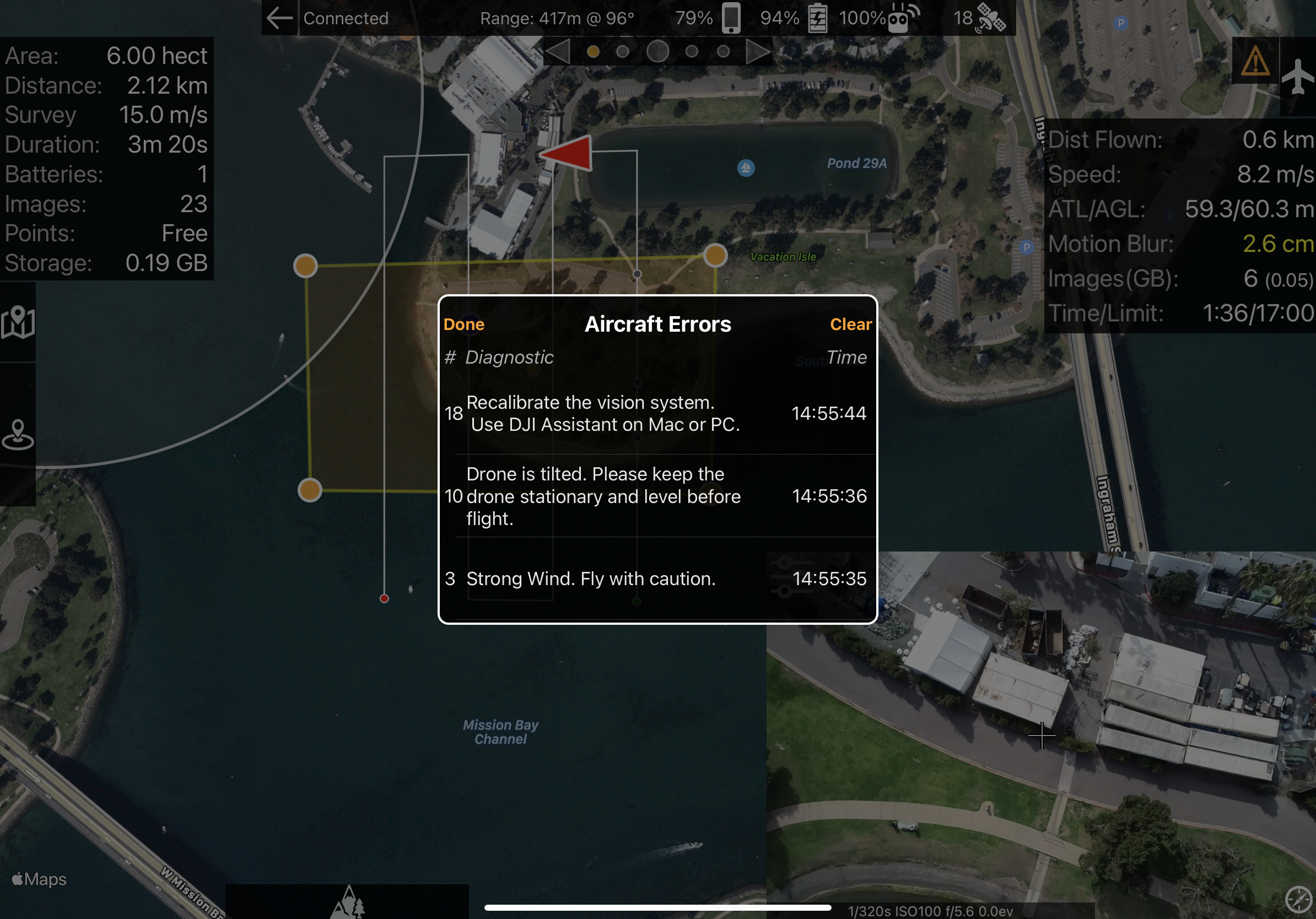 For display of errors after a flight is over the 'DJI Diagnostics' column of the affected log files will display the cause of any issues after the fact.