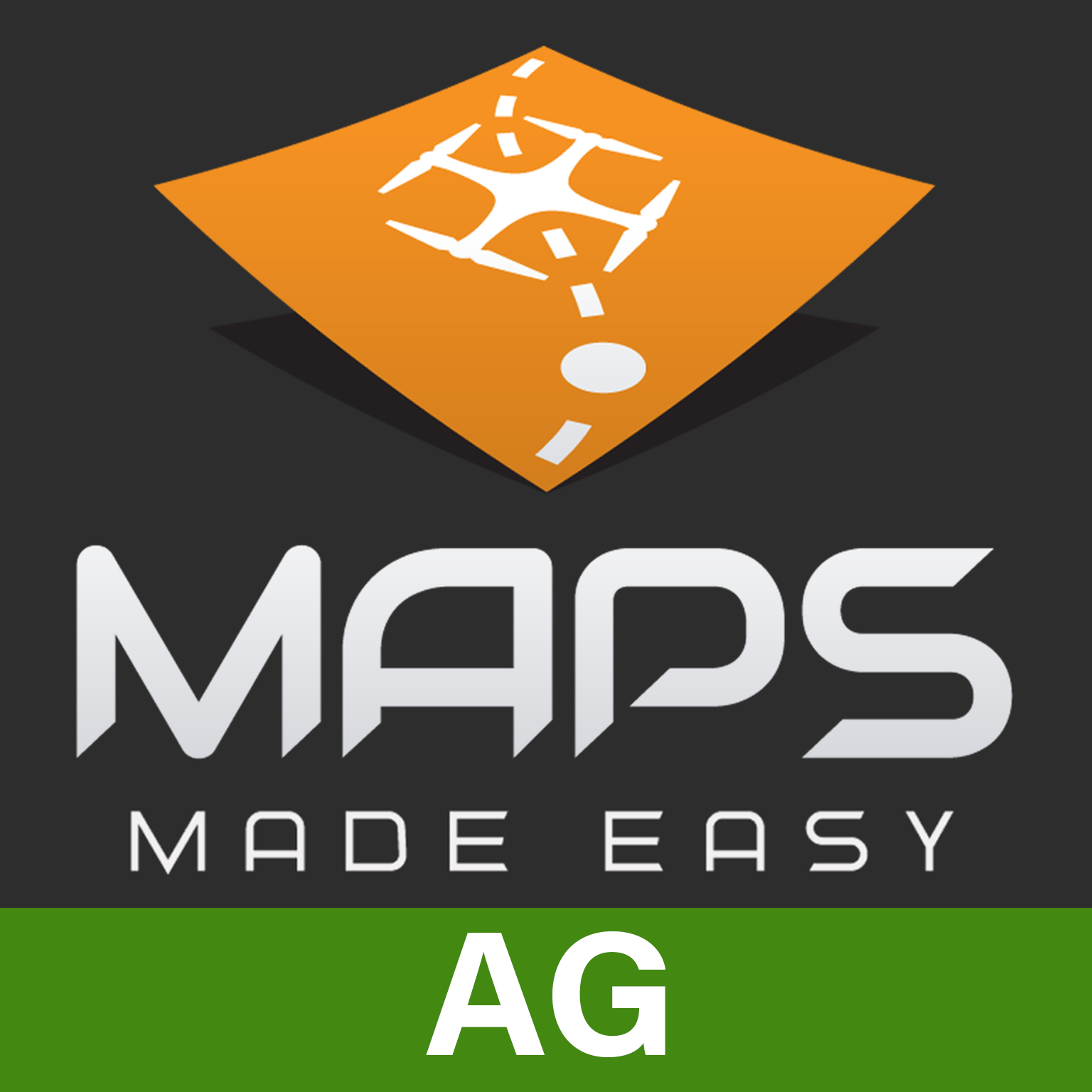 Map Pilot AG is designed exclusively for use with the Sony MSZ-2100G camera.
Map Pilot has been the leading photogrammetry data collection app in the App Store since 2015. Map Pilot AG is a free app builds on that success and adds optimized mission planning and flight control for agricultural specific tasks. Low overlap data collection to ensure rapid coverage and low altitude field sampling that provides the highest possible ground resolution are made easy when used with ungimbaled cameras using fixed imaging intervals. Searchable and sync-able Fields and Farms can be managed through the Maps Made Easy online interface and Farm Shots software to enable easy data management and ensure coverage of the most complex field geometries. Map Pilot AG collects data that is optimized for Sony's MSZ-2100G multispectral camera to provide the most accurate results possible.
Drones Made Easy has leveraged its extensive flight control knowledge and hardware expertise to provide a fully integrated solution for DJI aircraft users that want to use the MSZ-2100G. Reliable hardware and cutting edge software ensure a complete user experience that is unique to the agricultural camera industry. In addition to the Phantom 4 Pro based versions which were employed heavily last season (2019), Drones Made Easy now offers new mounting bracket solutions for the DJI Matrice M200/210 and Inspire 2 aircraft. These new Skyport-based mounts are CISPR32, CE and RoHS certified for international use.