Just like in DJI Go, Tag Pilot allows for quick in-app review of pictures and video that are taken without the need to open another app to get access to stored media. 
The Playback Mode can be entered by pushing the Playback button on the remote.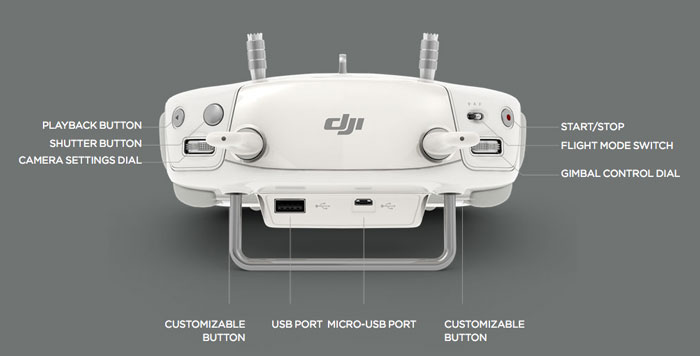 Or by pressing the Playback button in the app which can be found to the right of the top status bar when an aircraft is connected.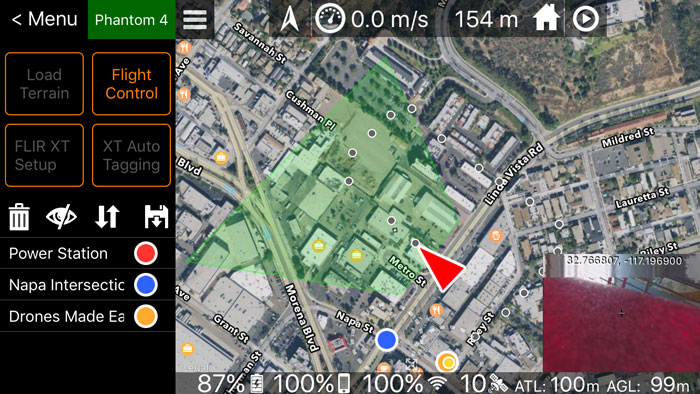 The familiar Grid View can be entered at any time by pressing the Grid View button in the lower left corner. Up, Down, Left and Right swipes all work as expected.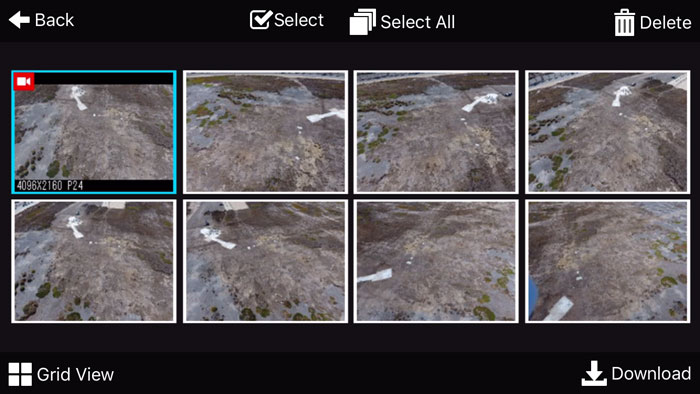 Select single or multiple files for download or deletion.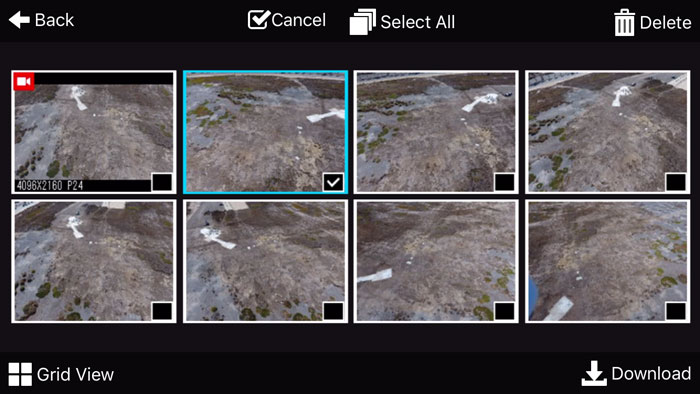 Preview single images.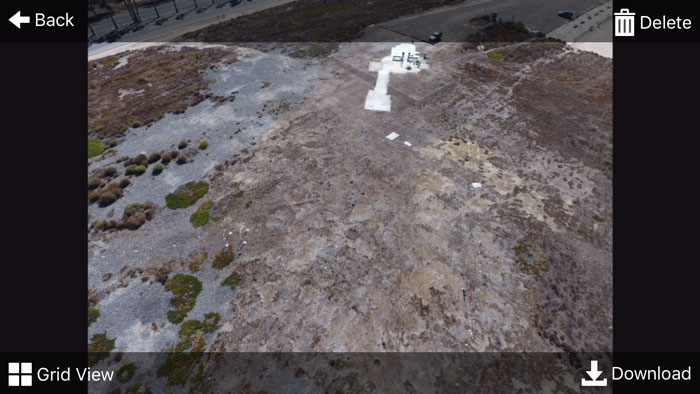 Download images directly to the  mobile device.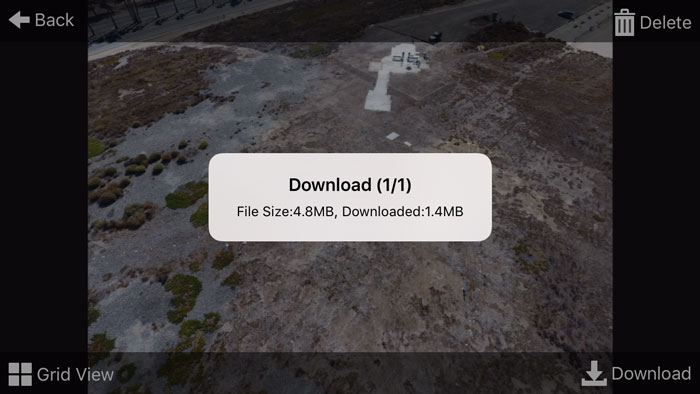 Delete images from the camera's SD card.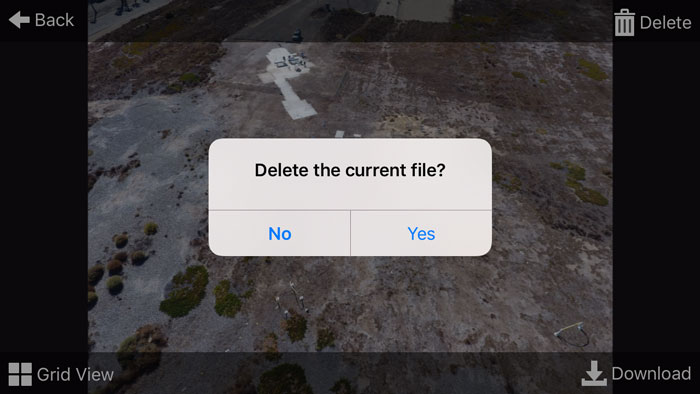 Preview Video directly from the aircraft without needing to download it. Only 720 and 1080 videos are capable of being downloaded. Other formats must be retrieved by SD card or USB cable as usual.