Note: As of version 3.1, this feature is now available through the Settings screen. We removed it from the camera control panel because it gets used very infrequently by the majority of users. 
We had a lot of user requests for the addition of RAW image collection to Map Pilot and have finally added it as our first In App Purchase feature offering. There will be more In App Purchases available in the future as we add some pretty big features that will make a number of mapping tasks significantly easier.
Maps Made Easy does not offer RAW image processing. It is our opinion that RAW images represent too much of an increase in bandwidth for the minimal improvements they provide for a cloud processing service such as ours. But for some users we can see that they have their place.
NOTE: RAW images are ~25MB each and take longer to write to the SD card. This requires the aircraft to be slowed down appropriately to accommodate the long write time. The limit for RAW imaging is 1 image per 4 seconds.
Here are the instructions for unlocking the RAW data collection feature:
Pull the options menu down to show the options menu.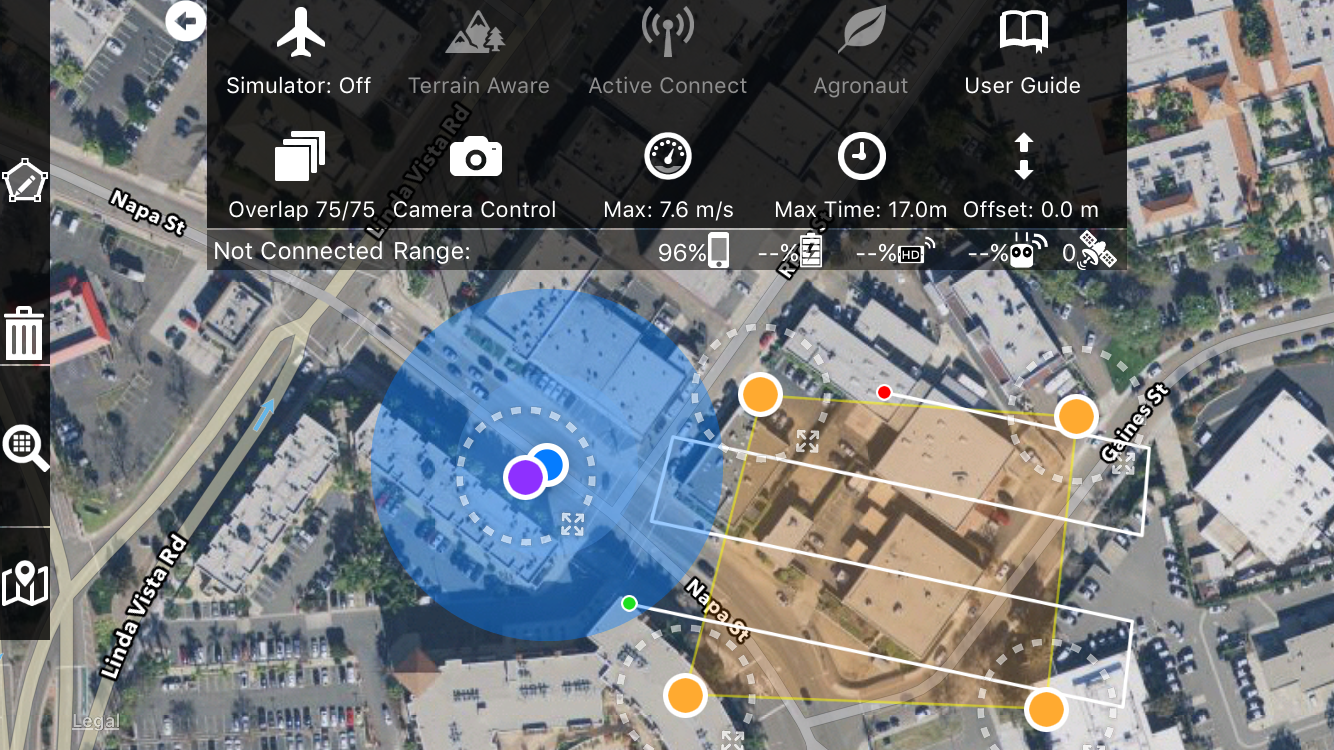 Select the Camera Control icon to open the Camera Options menu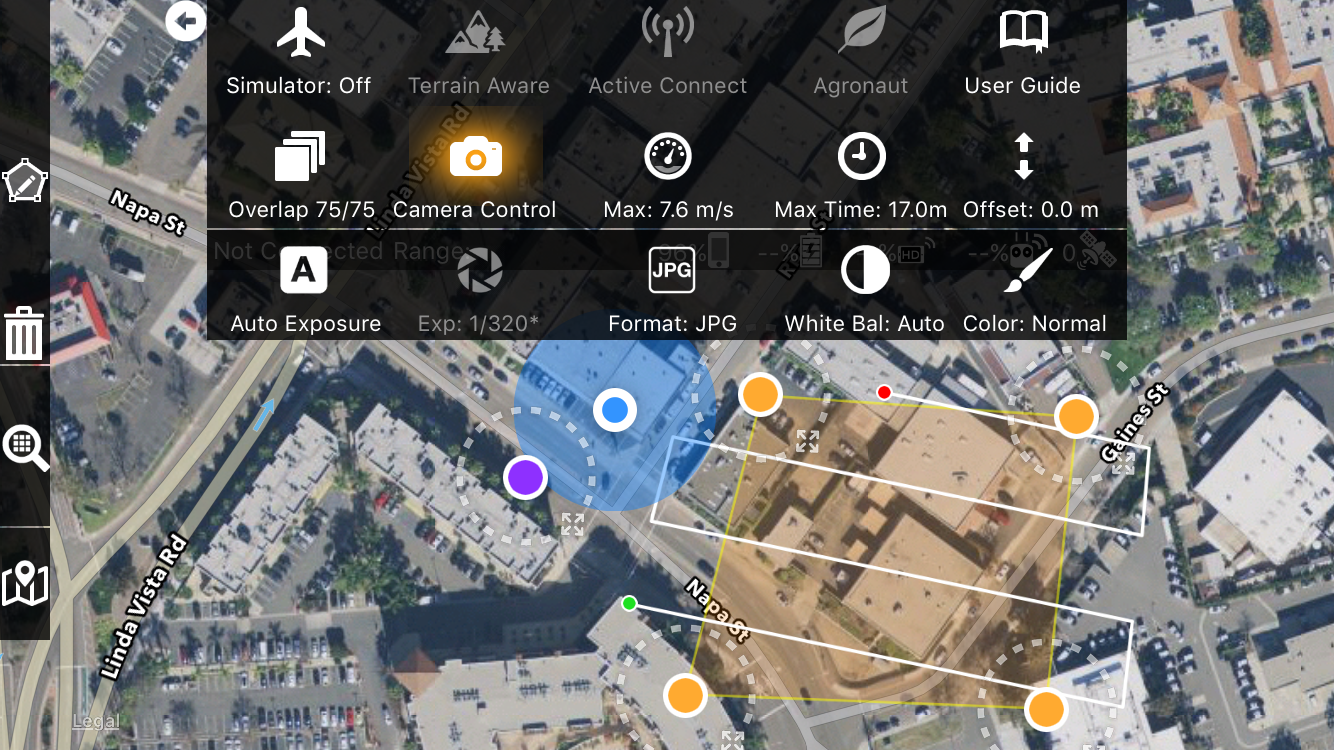 Click on the "Format: JPG" icon to switch to the RAW imaging option. This will bring up an In-App Purchase menu. Select buy to agree or cancel to go back to using just JPG. Restore is for loading a purchase made on another device to the current one if using multiple iOS devices on the same iCloud account.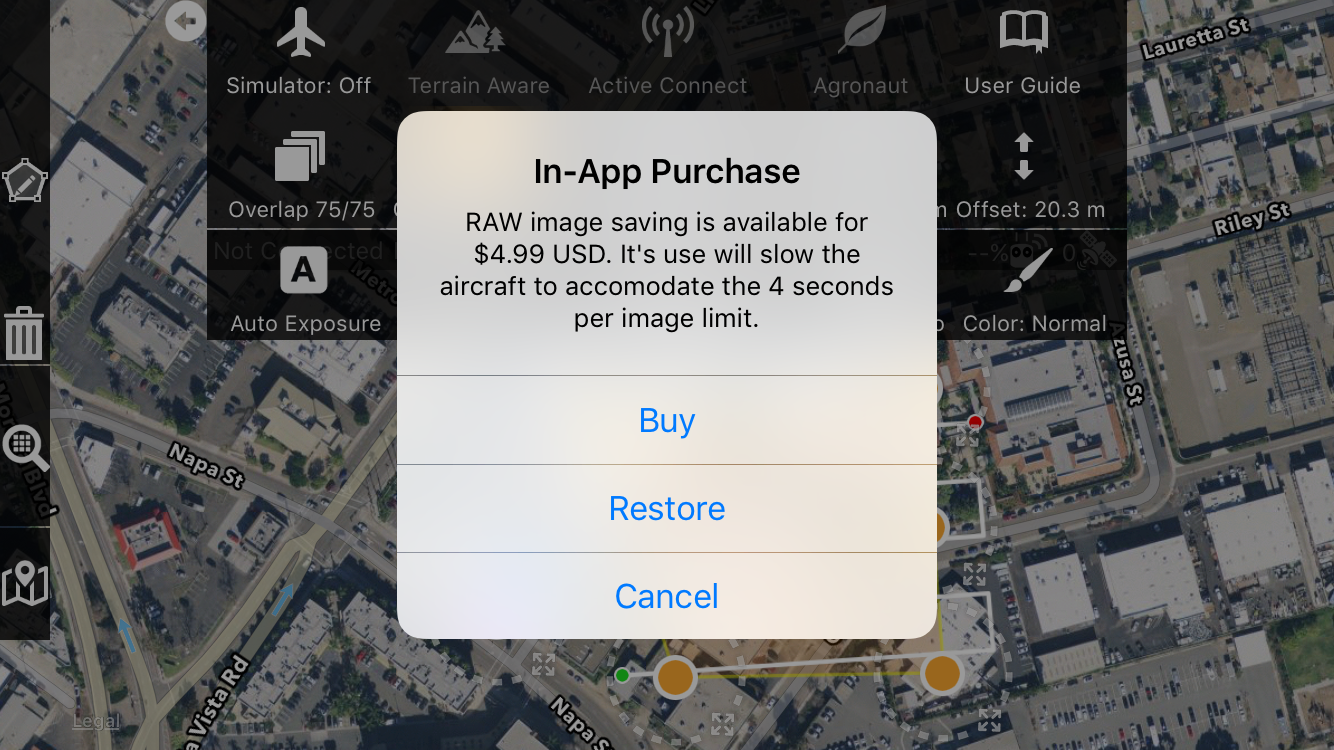 Confirm the purchase.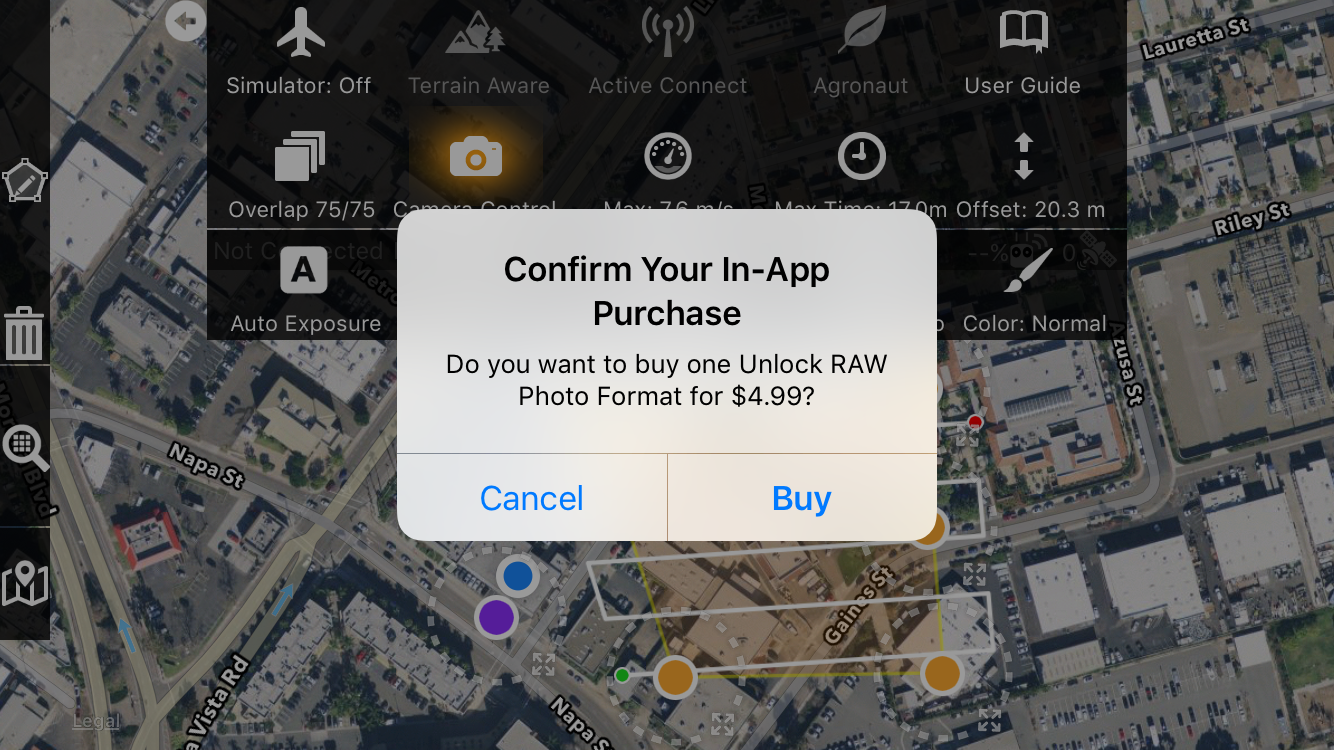 Enjoy your RAW data collection!