NOTE: This feature requires the of a Maps Made Easy account "Map Pilot Access Token". Instructions on setting that up can be found here: Terrain Awareness.
By using awareness of the terrain surrounding the aircraft and the physical parameters of the selected camera Map Pilot is capable of displaying a green quadrilateral that represents the exact area on the ground that the camera can see.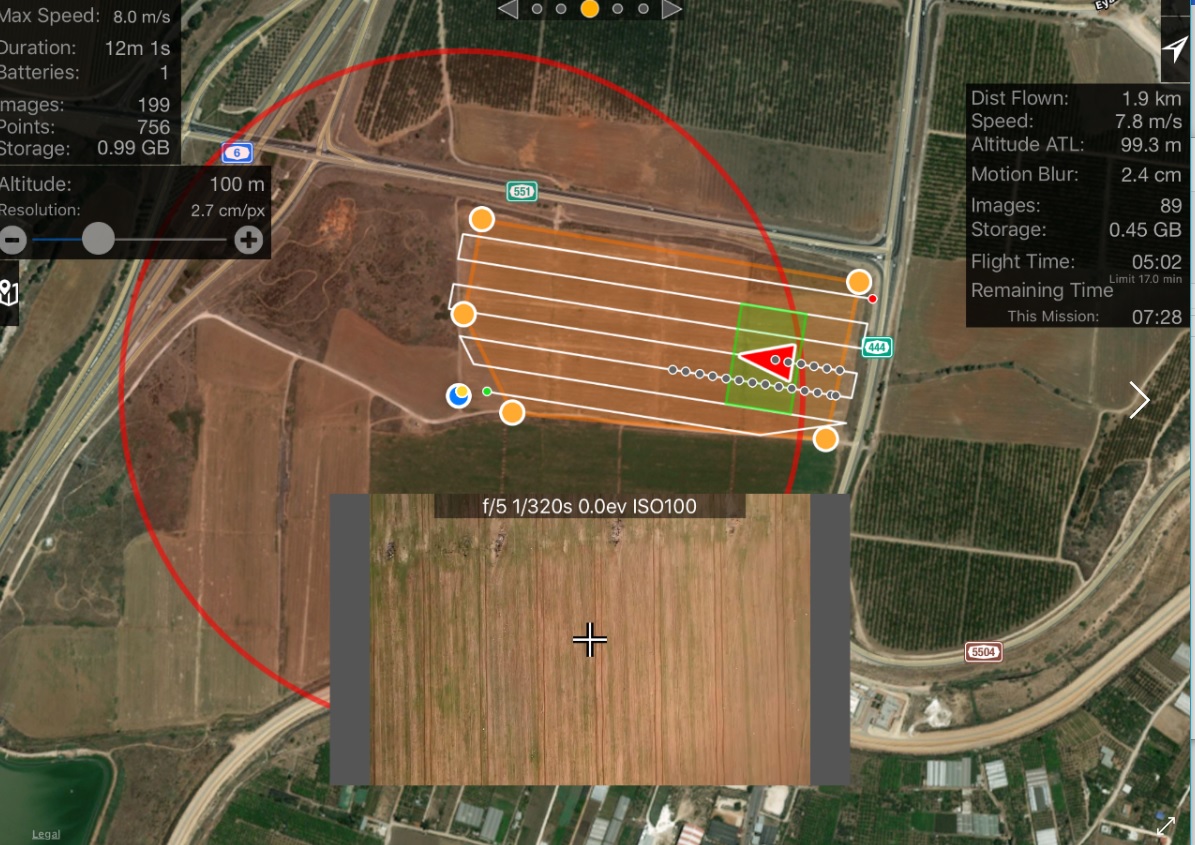 This feature is pretty CPU intensive so it should not be used if you are experiencing any sort of slowdown.