Before you can run off and start flying you will need to make sure Map Pilot has properly registered the hardware. To do this, you will need to connect to the aircraft while your mobile device has access to the internet.
IMPORTANT: Make sure that the remote is on and is in the programmed flight mode (F on PAF switches, P on PSA switches) before the aircraft is powered. It takes about 30 seconds for the controls software to start and if the remote isn't in the correct mode it will fail to communicate with the aircraft. 
---
Map Pilot Registration
Make sure you have selected the appropriate payload in the Map Pilot settings: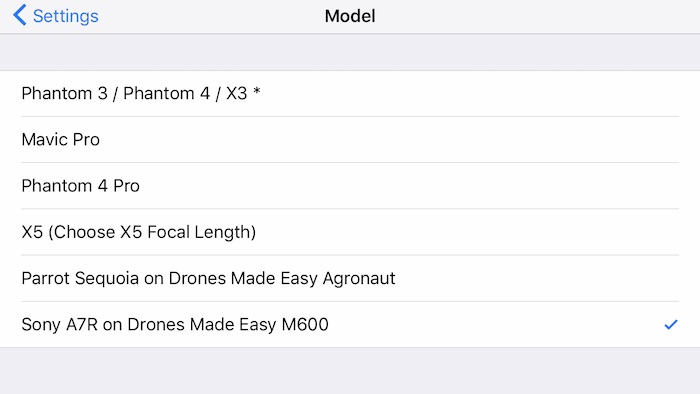 When you first open the Map Pilot flight design screen while connected to your Matrice 100 or Matrice 600 it will say that the selected payload was not detected. As long as the mobile device is connected to the internet as well as the aircraft it will show a message after a few seconds that says that the payload has been detected and registered.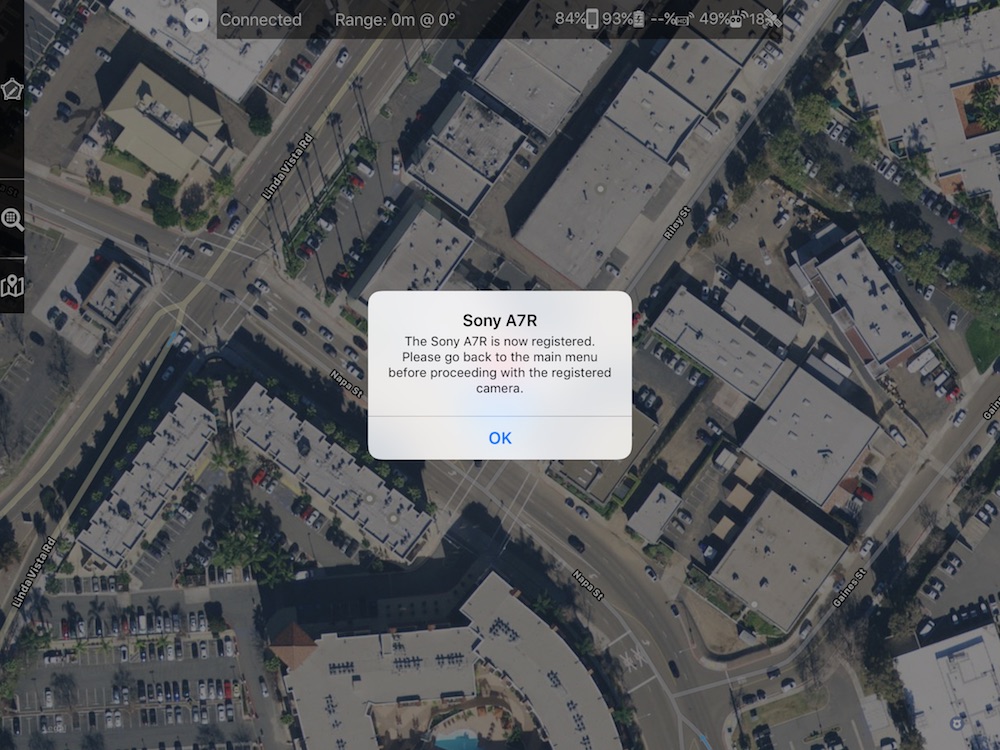 Once this has happened one time it will not need to happen again and you are good to go out into the field.